Got 10 minutes? Hack a website... YouTube
At the moment the Burp Suite is the most important tool for that. What you learn in this course can be immediately used in web application assessments. What you learn in this course can be immediately used in web application assessments.... I read somewhere that to hack a website it is better to use Burp Suite. Is this true? I keep getting false positives with Hydra so I thought I'd give this a try.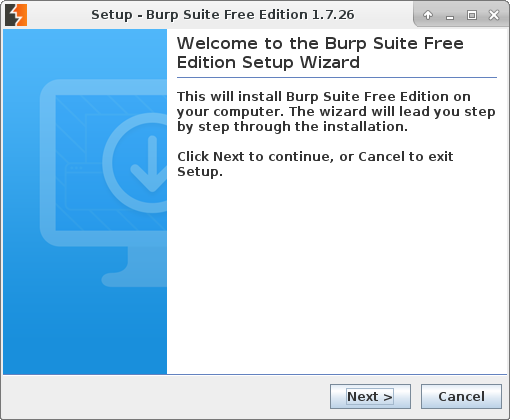 Burp Suite Guide Part I Basic tools cdn.ttgtmedia.com
Use Burp defaults - This will open the project using Burp's default options. Use options saved with project - This is only available when reopening an existing project, and will open the project using the options that were saved in the project file .... In this example, we'll use Burp Suite. In order to intercept the encrypted traffic between the app and the server, you'll first need to setup a proxy listener on your computer by doing the following:
Burp Suite how to hack this URL? Stack Overflow
11/03/2016 · Dictionary attack complex web login forms with Burp Suite's Intruder to find a user's password. This is a follow up video to my Hydra web form login video. how to turn the map coh And here is the video that you can follow setting up you burp. If you are new to Burp suite and don't know how it works and how to use Burp then you can follow this complete guide to getting started with Burp.
Hacking HTTP Basic Authentication Dictionary Attacks with
5/06/2014 · 4. now you decode this on Burp Suite copy – paste the thing that i blocked, click decode on the right hand side of the program and voila 2nd tab automatically added. 5. how to use suit upgrades in crysis 3 27/09/2016 · Burp Suite: Burp Suite is an integrated platform for performing security testing of web applications. Its various tools work seamlessly together to support the entire testing process, from initial mapping and analysis of an application's attack surface, through to …
How long can it take?
Dictionary Attack Website's Login Page using Burp Suite
Burp Suite Tutorial How to Master Penetration Testing
Burp Suite Training course PortSwigger
Burp Suite Guide Part I Basic tools cdn.ttgtmedia.com
How To Hack A Website With Burp Suite download free
How To Use Burp Suite To Hack Website
13/05/2016 · This web application has a vulnerable php script (details.php) in that the input for the parameter "prod" has insufficient validation of input. This enables an attacker to trick the web
Hack Like a Pro: How to Crack Online Web Form Passwords with THC-Hydra & Burp Suite How To : Write an XSS Cookie Stealer in JavaScript to Steal Passwords How to Hack Wi-Fi : Cracking WPA2 Passwords Using the New PMKID Hashcat Attack
Burp Suite: Burp Suite is an integrated platform for performing security testing of web applications. Its various tools work seamlessly together to support the entire testing process, from initial mapping and analysis of an application's attack surface, through to finding and exploiting security vulnerabilities.
Our Burp Suite guide series explains how to use Burp Suite for security testing of Web apps. For a start, we look at proxy, spider, site scope and sitemap. For a start, we look at proxy, spider
As we told you that we can use any proxy tool including Tamper Data and Paros Proxy to identify these parameters, in this tutorial we will use Burp Suite. In Kali Linux 2 you can open burp suite by pressing window key and type burpsuite in search or by going to Applications ->Web Application Analysis -> Web Application Proxies -> Burpsuite.